Can you drive, and could you give up a few hours a week to help people in need?
Charities across Bromsgrove and Redditch are in need of volunteer drivers to help support those in need, or raise money for good causes. Can you help?
NewStarts empowers local individuals and families to overcome their challenges and achieve more in their lives. Providing free assistance to over 1000 households every year in North Worcestershire, they deliver duvets to debt advice, beds to basic computer training, ironing boards to individual coaching, wardrobes to work placements and volunteering.
They're looking for Delivery Drivers to help them. Find the opportunity on Do-it.org at: https://do-it.org/opportunities/422d21f4-e5d6-455b-9390-e7e090c1dfa3
BURT, or Bromsgrove Urban & Rural Transport, has been running since 2009. The bus helps vulnerable residents of Bromsgrove District who are unable to make essential journeys by conventional transport, either because of personal mobility/disability difficulties or because of the non availability of a suitable service. The bus is adapted for wheelchair users.
The service is run by Bromsgrove and Redditch Network, and we are in need of Minibus Drivers to help those most in need. Full training provided. Find the opportunity on the BURT website at:
www.burtrides.org.uk/drive/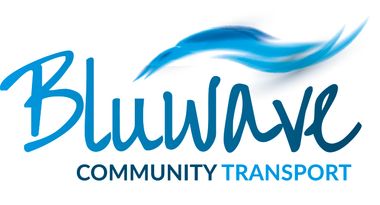 Bluwave are a community transport service for Redditch and Bromsgrove and surrounding areas using volunteer drivers to take clients to hospital appointments, doctors, dentists, opticians and care homes.
Bluwave are looking for someone with a few hours to spare to help drive those who cannot access public transport.
Find the opportunity on Do-it.org at:
https://doit.life/bromsgrove-and-redditch-network/opportunity/md/9163/driver-bluwave-community-service-cic
Redditch Library
Make someone's day once a month and bring them their choice of books to enjoy! Redditch Library is looking for volunteer drivers to collects and deliver books to people in their own homes. Their volunteers collects the books from the library, delivers the new books, and then brings last month's books back to the library. The Library Service at Home deliveries take place every 4 weeks and normally takes no more than 2 hours. Their housebound customers really look forward to their new selection of books and seeing a friendly face.
Find the opportunity on Do-it.org at:
https://doit.life/bromsgrove-and-redditch-network/opportunity/md/139850/driver-library-service-at-home-book-deli
Looking for opportunities further afield?
Many of the other Volunteer Centres across Worcestershire run their own Community Transport schemes. If you live further afield, maybe one of these organisations might suit you better.
Droitwich operate both community minibus and car schemes: www.droitwichcvs.org.uk
Evesham operates a commuity car scheme: www.eveshamvolunteers.org.uk
Malvern operate both community minibus and car schemes: www.communityaction.org.uk
Pershore operate both community minibus and car schemes: www.pershorevolunteers.org
Worcester operate both community minibus and car schemes:  www.worcestervolunteercentre.org.uk